Luxury vacation rental manager and luxury real estate brokerage on the island of Maui, Hawaii
We will analyze the data you provide and get back to you with a range of properties in Maui matching your search criteria.
Click Here
We will provide you with comparable sale information for your neighborhood and a range of approximate values for your home.
Click Here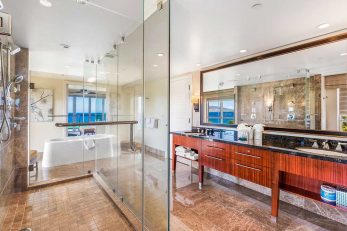 If you are interested in listing your property for sale, complete some preliminary information to get the process started.
Click Here
Enter your property search criteria and subscribe to receive the newest property listings direct to your inbox. Login to your account to update your information and view your saved property listings.
Get Started
Account Login
As a three-time Pacific Business News Hawaii's Fastest 50 Growing Company, and back-to-back Inc 5000 recipients, Maui Resort Realty has quickly grown to be an undisputed leader in the Maui luxury resort real estate and investment vacation rental space.
If you are considering purchasing a property in paradise as an investment or for both pleasure and investment, our real estate dream team of Chris Geng R(B) (Founder and CEO) and Richard Bourland R(S) (Managing Director) have deep knowledge of the Maui luxury vacation rental space to help guide you in making the most informed choice.
If you are thinking of selling, we have a proven track record of generating record-breaking sale prices. We do this because we also have a proven track record of generating top-dollar rental income for our owners.
For more information, please reach out and it would be our pleasure to share our wealth of data, arrange a consult, or just answer your questions.
Get in Touch
Meet Our Agents
There is so much to see and do on Maui. Visit our Yelp Favorites page to find the best rated food outlets for acai bowls, shave ice, plate lunch and other best rated activities, shopping, hotels, and more.
See The Best of Maui